Boothbay Harbor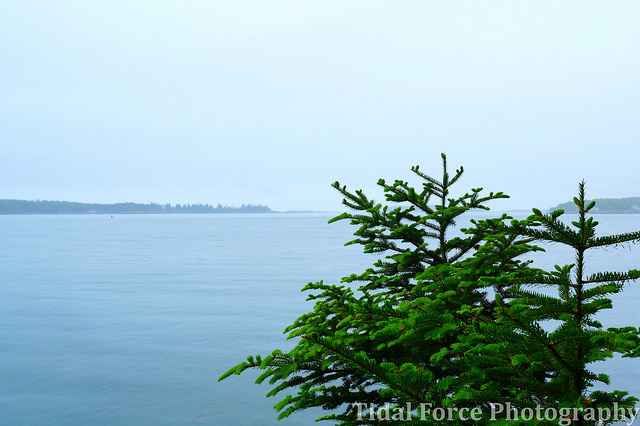 I had planned to take a day off of work for awhile to go on an adventure, so I wasn't going to let a little rain in the forecast slow down those plans.  I headed out for the Boothbay Harbor region with skies only cloudy.  When I arrived late morning at the Linekin and Burley Preserves it was just starting to drizzle.  This was an area that I had long wanted to explore; it's a land trust preserve on one of the fingers that jut down from Boothbay Harbor.  It features beautiful pine forests and rocky overlooks of the inner tidal waters.  Not long into my hike the rain began to pick up in earnest, but my jacket kept me dry.  Upon reaching the water, the views were spectacular.  The deep green of the trees stood out in sharp contrast to the grey skies and ocean.
Next I headed down the road to Ocean Point.  The rainy grey surrounded me.  Anything of color stood out, like Ram Island Light.
I finished up the day with a drive down to see Cuckolds Light.